The 2023 Georgia Engineering Awards
Engineering Influence & Engineering Impact Awards
ACEC Georgia's Engineering Influence and Engineering Impact Awards honor individuals, one from the public sector and one from the private sector, whose outstanding leadership and achievements have benefited the entire state of Georgia.
Honorees are chosen based on accomplishments that have had a positive impact on the engineering industry and business community of Georgia, such as –
Demonstrating exceptional leadership and commitment to addressing the infrastructure challenges of a locality, region and/or the entire state;
Making significant contributions to the economic vitality or business climate of a locality, region and/or the State of Georgia; and
A direct impact on the growth and success of their organization.
Engineering Influence Award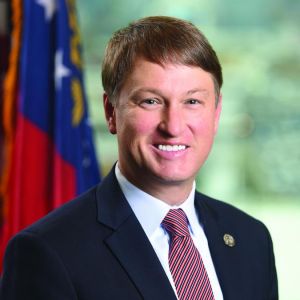 Commissioner Pat Wilson
Georgia Department of Economic Development
Pat Wilson was appointed Commissioner of the Georgia Department of Economic Development (GDEcD) in November 2016. As Commissioner, he leads the state agency responsible for creating jobs and investment opportunities in Georgia through business recruitment and expansion, small business growth, international trade and tourism, as well as the arts, film and music industries.
Under Commissioner Wilson's leadership, Georgia has consistently been voted by site selectors as the No. 1 state in the nation to do business – bestowing the title a record nine consecutive years by Area Development magazine and eight years in a row from Site Selection magazine. GDEcD was also rated as the nation's best state-level economic development organization by the International Economic Development Council (IEDC) under Wilson's tenure.
Mr. Wilson previously served as Chief Operating Officer of GDEcD from January 2011 until his appointment as Commissioner by former Governor Nathan Deal.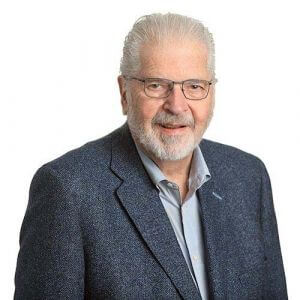 Jim Croy
Croy Engineering
Jim Croy's engineering vision can be found across the state of Georgia – from his roles as a former DOT, SRTA, and GRTA head to his work building Croy into a multi-discpline, award-winning firm.
Over his more than five decades in Georgia's engineering industry, Mr. Croy has contributed greatly to the state's infrastructure development and advancement. This includes roles as the Executive Director of the State Road and Tollway Authority (SRTA) and Deputy Director of the Georgia Regional Transportation Authority (GRTA), as well as the Director of the Cobb County Department of Transportation.
In 2005, he founded Croy with just 17 employees and one location in Marietta, Georgia. Over the past 16 years, he has grown the firm to more than 120 employees across four Southeastern states. Over the course of his extraordinary career, Mr. Croy has proved to be a visionary leader dedicated to finding innovative solutions that improved the community's mobility and safety, while also stimulating economic development.
Engineering Excellence Awards - State Award
Category 1 – Studies, Research and Consulting Engineering Services
Parsons Transportation Group
Cobb Parkway at Windy Hill Road Scoping Study
Category 2 – Building/Technology Systems
Long Engineering (an Atlas Company)
Kendeda Building For Innovative Sustainable Design
Category 3 – Structural Systems
Uzun+Case
Midtown Union
Category 5 - Environmental
Terracon Consultants
SeaPoint Industrial Terminal Complex
Category 6 – Water Resources or Waste and Storm Water
Barge Design Solutions
Macon Water Authority WWTP Facilities Rehabilitation
Category 7 - Transportation
Atlas Technical Consultants
Browns Bridge Road at Yellow River
Category 10 – Small Projects
Atlas Technical Consultants
Rockdale's Lake Capri Bridge
Category 11 – Special Projects
Thomas & Hutton
Hilton Head National RV Resort
GSPE Engineer of the Year Awards
Lifetime Achievement in Engineering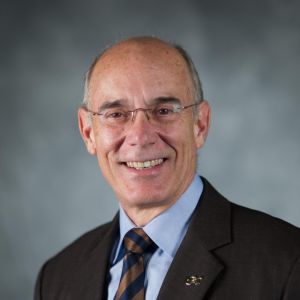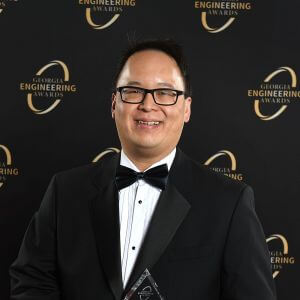 Engineer of the Year in Construction
Jeremiah Haswell, PE
Engineer of the Year in Education
Dr. Mi Geum Chorzepa, PE
Engineer of the Year in Government
Bobby Sauer, PE
Engineer of the Year in Industry
Steve Poole, PE
Engineer of the Year in Private Practice
Ralph Forbes, PE
Young Engineer of the Year
Raj Anand, PE
Engineering Student of the Year
Zoe Zhang
Engineering Technology Student of the Year
Alexandria Jenkins
Engineering Employer of the Year (Small Business)
M.E. Sack Engineering
Engineering Employer of the Year (Large Business)
United Consulting
Engineering Organization Volunteer of the Year
Kate Kelly, EIT
(nominated by ASCE)
Engineering Excellence Awards - Honor Award
Category 1 – Studies, Research and Consulting Engineering Services
Kimley-Horn
Atlanta BeltLine Southside Trail West
Category 3 – Structural Systems
WSP USA Inc.
I-20 at Savannah River Bridge Replacement
Category 7 - Transportation
Parsons Transportation Group, Inc.
SR 3 / US 19 Widening from West County Road to just north of Atwater Road in Thomaston, Georgia
Category 10 – Small Projects
Atlas Technical Consultants
Flintstone Drive/Hugh Howell Road at New Smoke Rise Elementary School
Category 11 – Special Projects
Hussey Gay Bell
Enmarket Arena
Engineering Excellence Awards - Merit Award
Category 7 - Transportation
HNTB Corporation
Windy Hill Road - Terrell Mill Road Connector
Category 11 – Special Projects
Benesch
North Oconee River Greenway - Sub Project 2