Looking for life/health insurance, business insurance, and retirement options? Through ACEC National, ACEC Georgia members receive access to services designed exclusively for engineering businesses.
Additional details can be found on the ACEC National website.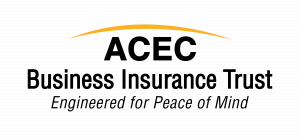 The ACEC Business Insurance Trust Program offers professional insurance solutions designed to address the specific needs of engineering firms. Since 1983 the ACEC BIT has partnered with brokers and insurers to provide insurance programs and solutions tailored for ACEC member firms, big and small. Greyling Insurance Brokerage, a division of EPIC, is the endorsed broker and program administrator for the ACEC BIT. Greyling was designed for design professionals and represents many of the ENR Top 500 and over one thousand engineering firms of varying sizes throughout the United States.
Contact:
Email Jeff Connelly or call 833-223-2248.

Since 1965, the ACEC Life/Health Trust has provided high-quality employee benefits and exceptional value to ACEC member firms (1,500 firms and 100,000 members). We have a broad network of providers, plan options, and value-added services as we strive to make engineering the healthiest industry in the United States. Contact us today for more information on how your firm can join the ACEC Life/Health Trust.
Contact:
Email John Krebsbach or call 320-703-4048 (office) or 320-267-9910 (cell)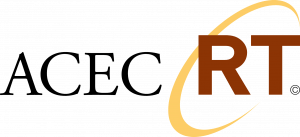 An exclusive benefit available only to ACEC members, the ACEC Retirement Trust is a non-profit entity that offers enhanced fiduciary protection, aggregate buying power, and compelling advantages that can help engineering firms acquire and retain the best talent.
The ACEC Retirement Trust was originally formed in 1973 for the purpose of combining the assets of multiple unaffiliated firms to provide:
Greater fiduciary protection for individual retirements plans
Cost effective administration and recordkeeping
Quality, low-cost investments typically unavailable to individual firms
Innovative participant education resources
More frequent and detailed review and reporting without tying up your internal resources
Additional Information:
Contact:
Email Lydia Zabrycki or call 559-284-0370